Billy Watson
Chief Executive
Billy joined SAMH (Scottish Association for Mental Health), Scotland's largest mental health charity, as Chief Executive in November 2008. Read more
He has led SAMH through two ambitious strategies which has seen the organisation work to reposition mental health as one of the leading causes in Scotland; delivering award winning campaigns, national behaviour change programmes and community support services all across Scotland which continue to deliver high quality outcomes for the individuals who need it most. SAMH's future areas of focus include care, workplace, wellbeing and therapeutic; all underpinned by a determination to end mental health stigma and discrimination. Prior to SAMH, Billy was with RNIB for 10 years, latterly as UK Group Director. Pre third sector was spent in NHS management for 12 years, variously in positions from General Management Trainee to Hospital Administrator and Business Manager.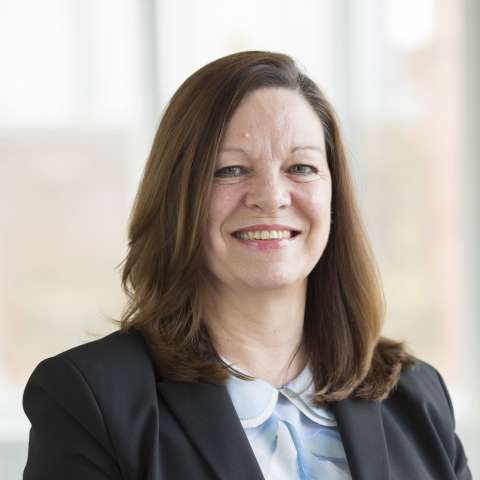 Patricia Aniello
Director of Corporate Services
Patricia Aniello has over 30 years' knowledge and experience of the voluntary sector in Scotland. Since joining SAMH in 1987, Patricia's role within the organisation has continued to expand. Read more
Currently as Director of Corporate Services Patricia has responsibility for a wide portfolio comprising Finance, Human Resources, Internal Audit, Information Systems and Property Management. In addition, in her role as Company Secretary, Patricia is responsible for organisational governance and compliance. Patricia is a Fellow of the Association of Chartered Certified Accountants; and former trusteeships include Treasurer of the West Drug and Alcohol Service and Treasurer of SCVO.
Jo Anderson
Director of Influence and Change
As Director of Influence and Change Jo has responsibility for developing SAMH's impact and influence on mental health issues. She leads on public affairs, communications, campaigns, and national behaviour change programmes on suicide prevention, sport and physical activity, See Me and respectme. Read more
Jo has spent over twenty years in the charity sector, previously working for the NSPCC, Cancer Research UK and CHILDREN 1ST. She is passionate about the sector and its power to make a difference in the world. Moving to SAMH in 2011, Jo led on the delivery of a number of ground breaking campaigns and major policy wins including: the Two Too Many Campaign, Scotland's first ever suicide adverts on daytime television; and the Going To Be campaign on young people's mental health, highlighting that at the time 19 young people were turned away from CAMHS every day. Jo also contributes to national suicide prevention efforts through her work with the NSPLG (National Suicide Prevention Leadership Group), specifically the development and delivery of United to Prevent Suicide and FC United.